With a BBA and MBA in Marketing from The University of Texas at Austin, Nina Pickell specializes in growing companies and brands that she believes in, handpicked because they offer something special to the world. You can find her on any given day, working with corporate clients, recording artists, and entrepreneurs as well as HR teams in the emerging field of employment branding. She has a passion for working with innovative companies and entrepreneurs transforming the way we work and live through technology, social networks, thought leadership and the arts.
Nina Pickell has decades of proven leadership experience in early stage ventures as well as with major global businesses like Adecco, Randstad, IBM and Monster.com. Today, she works with aspiring entrepreneurs through global organizations to build brands; launch and market new products; advise on customer acquisition, talent acquisition and HR technology; and improve business performance and profitability. She serves as an interim executive as well as CEO/Managing Consultant of her own venture Beyond Intent, providing consulting services to innovative technology firms, the staffing industry, HR leaders, recording artists, entrepreneurs, and corporate clients of all types who are focused on achieving the next stage of growth. Nina is an accomplished writer, advisory board member, public speaker, and owner of global Internet businesses. She serves on the Board of Directors for the Boston Center for Adult Education (BCAE).
Speaker, Trainer, Coach
Nina does many professional speaking engagements for a variety of audiences, including sponsored online and offline events for universities, associations, charities, music ventures and other organizations whose audiences can benefit from her expertise. After years of conducting corporate training, Nina began teaching her newest workshops — such as power branding, digital marketing, social media marketing, social sourcing, the art of reinvention, and entrepreneurship sessions for business leaders, professional athletes, music professionals, university alumni, students, and more — across the country and online in 2013. She's a transformative coach, working with senior executives, professional athletes, recording artists, speakers, and entrepreneurs of all types. For more information, check out ninapickell.com/events or contact Nina Pickell at [email protected].
Nina's Passion – Off The Stage Music
With a deep love of music and roots as a musician,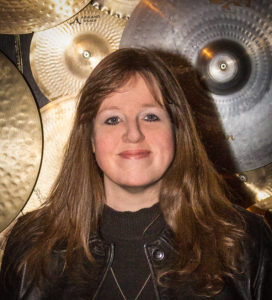 Nina has two music ventures, one of which is aligned with a national firm, and the other recently rebranded as Off The Stage Music. She and her team specialize in working with unique and award-winning talent – some from shows like American Idol – helping artists take their careers to the next level and build their brands while monetizing and growing their fan bases. Nina is a producer, executive producer, mentor, marketing coach, strategist, interim manager, and recruiter of artist developers nationwide. She is a certified artist developer and has served as national certified trainer for artist developers and marketing mentors.
Nina has produced major shows at major venues, and has arranged for artists to perform at a variety of events, from local shows, private VIP charity and corporate events, festivals, arena gigs for up to 25,000 person audiences in various U.S. markets, and on the renowned women's stage at Warped Tour in 2014.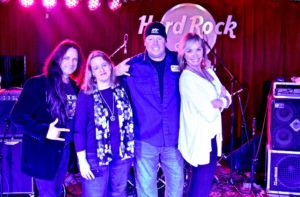 Nina is active in the New England music community and beyond, supporting the growth and sustainability of the community, empowerment of artists at all levels and genres, and organizations who fuel access to music and resources that artists need to succeed in today's world. She's served as an Ambassador for Music Drives Us, New England's leading charity for music education. Nina judges numerous events, such as the Hard Rock Café Youth Battle of the Bands (2013), the New England Music Awards Last Band Standing (2014, 2015, 2016, 2017, 2018) and Hard Rock Rising – "Rock Local Win Global" for Boston (2016). She is a member of the Boston Music Awards Nominating Committee (2014, 2015, 2016, 2017, 2018, 2019, 2020) and the New England Music Awards Nominating Committee (2015, 2016, 2017, 2018, 2019, 2020).
In 2019, the video "Another Day Another Bullet" that Nina produced with recording artist Munk Duane was named Video of the Year 2019 by the six-state New England Music Awards. Among other awards and recognition, Nina won the New England Music Awards industry "Scene Award for 2018" for six states in September 2018. The peer award is presented annually to an "individual or organization for their outstanding contribution to the New England Music Scene." Her projects and clients have won numerous awards, including for Album of the Year (Nina was Executive Producer of songs), Male Performer of the Year, Country Act of the Year and more — as well as Boston Music Awards, New England Music Awards, New England Country Music Awards, New England Hip Hop Awards, and more in recent years, in addition to countless nominations. Learn more about Off The Stage Music, LLC.
Nina is a member of the American Staffing Association (ASA), Women in Music, and other professional organizations.