People always say to me, "Nina, you have the coolest job!" I do. Because I created it. I have a passion for all I do – and for every single project and client I take on. My story is about your story. My story is about your success.
I grow companies, build brands and develop talent. I elevate perceptions and performance. I build awareness. I help you tell your story in new ways. And, I help you attract the right customers, fans, and talent – the building blocks to your success.
I only work with the best, handpicked for who they are, their missions, and what they want to achieve. You may have significant growth ahead of you as an early stage venture or entrepreneur. Or, you may be more established, working to take your local, national or global business to the next level. That's where I come in.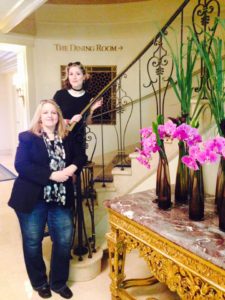 With a BBA and MBA from the University of Texas at Austin combined with decades of experience in marketing, strategy, product development, sales, technology, talent acquisition and more across countless industries, I have a powerful combination of skills and know-how. More importantly, I have the ability to pull it all together and provide you with actionable insights, hands on support and a team of professionals that will help you get the job done.
I invite you to join me in a meaningful and successful adventure, tailored to what you want to accomplish and beyond. Let's work together to write the next chapter of your story.